Announcements and News

March is National Colon Cancer Awareness Month
In February 2000, President Clinton officially dedicated March as National Colon Cancer Awareness Month. Since then, it has grown to be a rallying point for the colon cancer community where thousands of patients, survivors, caregivers and advocates throughout the country join together to spread colon cancer awareness by wearing blue, holding fundraising and education events, talking to friends and family about screening and so much more.
What You Can Do
•If you're aged 50 to 75, get screened for colorectal cancer regularly. Screening tests help prevent colorectal cancer by finding precancerous polyps (abnormal growths) so they can be removed. Screening also finds this cancer early, when treatment can be most effective.
•Be physically active.
•Maintain a healthy weight.
•Don't drink too much alcohol.
•Don't smoke.
_____________

Sorghum Parade 2018
____________________________
You can donate to Healing Hands Community Clinic online through PayPal
or mail in donations to Healing Hands Community Clinic, PO Box 2143, Blairsville, GA 30514.. Just $5 can really help. Thanks!
_____________
Want to quit smoking?

Within 20 minutes after you smoke that last cigarette, your body begins a series of changes that continue for years. We can help! Call us today about our FREE smoking cessation program. Read more about quitting cigarettes.
___________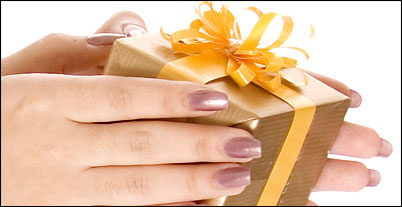 Thanks to Regency Hospice and St. Clare's Episcopal Church for their gifts of love.
New Patients
Please call for an appointment -- we accept patients regardless of place of residence.
MISSION:
To joyfully provide healthcare to people without medical insurance so that all who enter (the clinic) will feel and see evidence of God's unconditional love.
OFFICE HOURS:
Tuesday 6:00 p.m. - 8:00 p.m.
Saturday 8:00 a.m. - 12:00 p.m.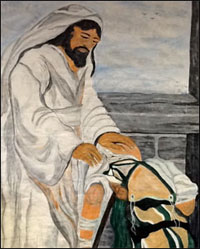 Who are we?
"Ambassadors of Christ who are changing lives while saving lives, one loving touch at a time"
About Healing Hands Community Clinic
Healing Hands was founded in 2007 to supply basic healthcare services to the uninsured of the mountain area (we do not have restrictions as to county or state of residence) as well as to provide an uplifting spiritual message of hope, and exemplify Christ's love to the sick and infirmed. Healing Hands is a nonprofit non-denominational, faith based ministry staffed by volunteers and funded solely by donations made by individuals, businesses, churches/church organizations and civic organizations; the generosity of the community.
Services
Healing Hands provides free basic healthcare needs such as those you might see in a non-urgent care facility. The Clinic is able to see those patients with sub-acute health problems such as:
• Sore throat/Strep
• Influenza
• Gastric Flu
• Urinary tract infection
• Sinus infection
• Ear infection
• Simple skin lesions/rash
Healing Hands is able to assist the patient in the managing of specific uncomplicated chronic conditions such as:
• COPD/Asthma
• Hypertension
• Diabetes Mellitus
• Hyper/Hypothyroidism
• High Cholesterol/Triglycerides
The Clinic offers affordable lab monitoring (maintaining a budgeted allotment, when funds are available, to assist those patients who are unable to cover the cost), EKG's and other diagnostic testing which can be performed in-house. Healing Hands will outsource imaging services to regional centers who accept patients on a self-pay or indigent basis and will also assist clinic patients with limited emergency dental care when funds are available.
Healing Hands is UNABLE to provide:
• Urgent/Emergent care services
• HIV/AIDS management
• Chronic pain management (requiring the use of controlled substances)
• Mental health services
• Women's health services, including pregnancy
• Care normally provided by specialists
Pharmaceutical assistance will be offered through use of generic, low cost medications or through Pharmaceutical Assistance Program (PAP) sponsored by the pharmaceutical companies.
Eligibility
Those who are in need of our services and are interested in becoming a patient of Healing Hands must be:
• Completely uninsured and ineligible for Medicare, Medicaid, PeachCare, or any other type of government subsidized insurance
• Have a household income of 200% or less of the federally defined poverty level
• Over the age of two (2)
Prospective patients must contact the clinic either in person or at 706-994-6768 for an initial qualification/triage appointment. The patient will be required to:
• Complete all required clinic documentation
• Provide a photo ID (if available)
• Provide proof of income: check stub, 1099, W-2, previous year's tax return or, if unemployed, a proof of income printout from Social Security. If unemployed a signed no-income statement will be necessary along with a notarized statement from the person who provides basic living needs.
Reminder -- when you come for your initial appointment, please bring ALL OF THE MEDICATIONS AND SUPPLEMENTS YOU ARE CURRENTLY TAKING IN THEIR ORIGINAL CONTAINERS. Thank-you.